Is Artificial Intelligence Out Of Control And Is It Our Best Future?
March 1 @ 7:00 pm

-

8:30 pm
Great Talk Inc and The Alexander Grass Humanities Institute present "Is Artificial Intelligence Out Of Control And Is It Our Best Future?"
FREE In-person* & via Zoom
Location: Bloomberg Center for Physics & Astronomy, Room 272
San Martin Drive, Baltimore, MD
GREAT TALK INC IS A 501(c)(3) NONPROFIT ORGANIZATION
Registration: GREATTALK.ORG
Featuring a panel of experts: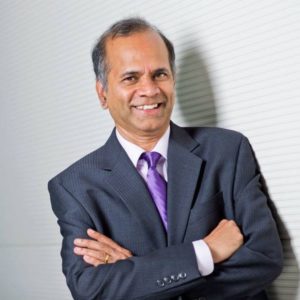 RAMA CHELLAPPA, Chief Scientist of The Johns Hopkins Institute for Assured Autonomy.
Rama Chellappa a Bloomberg Distinguished Professor in electrical and computer engineering and biomedical engineering and chief scientist at the Johns Hopkins Institute for Assured Autonomy, is a pioneer in the area of artificial intelligence. His work in computer vision, pattern recognition, and machine learning have had a profound impact on areas including biometrics, smart cars, forensics, and 2D and 3D modeling of faces, objects, and terrain. His work in motion capturing and imaging shows promise for future use in health care and medicine.
He joined Johns Hopkins after 29 years at the University of Maryland, where he served lengthy stretches as chair of the Department of Electrical and Computer Engineering and director of the Center for Automation Research. He is a member of Johns Hopkins' Mathematical Institute for Data Science and the Center for Imaging Science.
Chellappa's research has shaped the field of facial recognition technology—developing detailed face models based on shape, appearance, texture, and bone and muscle structure. Under a recent program called Janus, he and his team have developed a high-accuracy face recognition system that serves critical needs for federal and commercial sectors. The team has also worked on modeling facial expressions, with potential for a variety of medical applications.
He also is known as an expert in machine learning, a branch of artificial intelligence that instructs computer systems to perform tasks based on patterns and inferences. In one recent experiment, Chellappa and colleagues tested the skills of expert forensic facial examiners against the skills of machines; as it turned out, the best results came when both sides worked together. This research has implications for how machine learning algorithms can help doctors diagnose disease.
Chellappa has also worked on gait analysis, which can apply to an enormous range of uses—everything from diagnosing Parkinson's disease to human identification at a distance.
Chellapa's book, Can We Trust AI ?, was published by the Johns Hopkins University Press in 2022. Chellappa is the 2020 recipient of the Jack S. Kilby Signal Processing Medal for his contributions to image and video processing, particularly face recognition. This is one of the top honors from the Institute of Electrical and Electronics Engineers (IEEE), where Chellappa is a life fellow and previously served as editor-in-chief of journals. Among many other honors, Chellappa has also won technical achievement awards from the IEEE Computer Society and the IEEE Signal Processing Society; the latter also awarded him with its highest honor, the Society Award.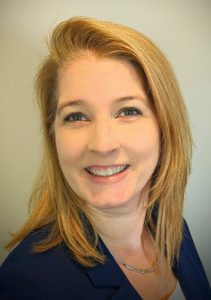 KATHLEEN FEATHERINGHAM, Director of Artificial Intelligence Practice, Booz Allen Hamilton.
Kathleen Featheringham is a director in Booz Allen's artificial intelligence (AI) practice. She leads the firm's overall AI strategy, as well as its work focused on ethical AI.
An expert in strategy and change management as well as AI and analytics, Kathleen has more than 20 years of experience working with clients across the Federal Government. Leveraging her experience leading highly technical cross-functional teams through transformation, she established and scaled Booz Allen's AI strategy and training capabilities, which are aimed at empowering organizations to grow their ability to harness analytics for data-driven decision making. She was a founding member of the team that developed Booz Allen's award-winning Data Science 5K Challenge program, which focused on upskilling the firm's data science workforce to help clients use data in new ways.
Kathleen has long been focused on the convergence of mission and AI with a special emphasis on the human elements of adoption. This includes working with organizations on responsibly thinking about data as an asset, the evolution of the technical architecture to eliminate continual redesign, the evolution of human roles to allow more time for critical thinking, and building ethical AI controls and measures into the fabric of an organization.
Kathleen has an M.S. in intelligence analysis from Mercyhurst College and a B.S. in business administration from Georgetown University. She holds a Change Management Advanced Practitioner certification from Georgetown and a Psychology of Leadership graduate certificate from Cornell University.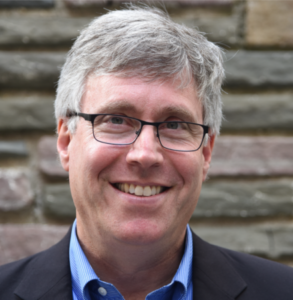 PETER LEVIN, co-founder & CEO of Amida Technology Solutions.
Peter L. Levin is the co-founder and CEO of Amida Technology Solutions, an information technology firm that focuses on data interoperability, exchange, governance, and security.
From May 2009 until March 2013 he was Senior Advisor to the Secretary and Chief Technology Officer at the Department of Veterans Affairs. At VA he co-created and led the inter-agency deployment of the Blue Button personal health record, as well as the Virtual Regional Office (the platform of VA's disability claims management system), and the consolidated electronic health record portal with the Department of Defense (now known as the Joint Legacy Viewer). He also led the implementation of VA's first social media outreach, their employee innovation and industry competitions, and their inaugural Presidential Innovation Fellows initiative.
Prior to joining the Obama Administration, he was a director of the open-source network security company Astaro (based in Karlsruhe, acquired by Sophos), the lead investor and board member of the electronic design automation (EDA) company NeoLinear (acquired by Cadence), and co-founder of the GPS-based cybersecurity company Zanio (acquired by Boeing). He was co-founding CEO of DAFCA, an EDA company focused on semiconductor test, a venture partner of Ventizz Capital Partners in Dusseldorf, a general partner of Techno Venture Management in Munich and Boston, and a director of Conversa Health (acquired by AmWell in 2021). He currently serves on the board of Platinum Technologies.
Peter was a National Science Foundation Presidential Young Investigator during the first Bush administration, a Clinton White House Fellow in the Office of Management and Budget, an Alexander von Humboldt Fellow in the Department Mathematical Physics at the Technical University of Darmstadt, and a winner of an NIST Advanced Technology Program award. He is the co-author of more than 90 articles ranging from satellite navigation and cybersecurity to computer simulations and semiconductor test. He holds patents in chip design and GPS-based authentication. He has published in IEEE journals, Foreign Affairs, Foreign Policy, The Wall Street Journal, politico.com, The Hill, The Baltimore Sun, Quillette, and the White House website.
Peter earned his undergraduate and graduate degrees in Electrical and Computer Engineering from Carnegie Mellon University and was a DAAD Visiting Scientist in the High Voltage Laboratory at the Technical University of Munich. He began his career at Worcester Polytechnic Institute, was associate dean for research and graduate studies in the College of Engineering at Boston University, was a consulting professor in the Department of Aeronautics and Astronautics at Stanford University, and was a visiting fellow at the Beeck Center for Social Innovation and Impact at Georgetown University. His academic research focused on electromagnetic and acoustic field theory, and high-performance computing; he was tenured at WPI and BU. He is currently an adjunct senior fellow at the Center for a New American Security (CNAS), a strategic advisor to the Partnership for Public Service.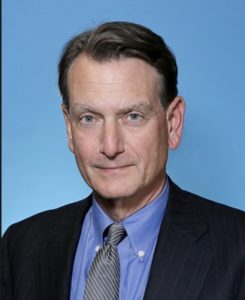 MARC ROTENBERG, President & Founder of the Center for AI and Digital Policy.
Marc Rotenberg is President and Founder of the Center for AI and Digital Policy. He is a leading expert in data protection, open government, and AI policy. He has served on many international advisory panels, including the OECD AI Group of Experts. Marc helped draft the Universal Guidelines for AI, a widely endorsed human rights framework for the regulation of Artificial Intelligence.
Marc is the author of several textbooks including the 2020 AI Policy Sourcebook and Privacy and Society (West Academic 2016). He teaches privacy law and the GDPR at Georgetown Law. Marc has spoken frequently before the US Congress, the European Parliament, the OECD, UNESCO, judicial conferences, and international organizations. Marc has directed international comparative law studies on Privacy and Human Rights, Cryptography and Liberty, and Artificial Intelligence and Democratic Values. Marc is a graduate of Harvard College, Stanford Law School, and Georgetown Law.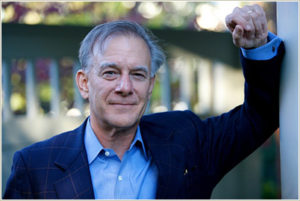 MODERATOR: DAVID IGNATIUS, prize-winning columnist and associate editor for the Washington Post.
David Ignatius writes a twice-a-week foreign affairs column for The Washington Post. He is a former adjunct lecturer at the Kennedy School of Government at Harvard University and currently Senior Fellow to the Future of Diplomacy Program.
Ignatius has written 11 spy novels: "The Paladin" (2020), "The Quantum Spy," (2017), "The Director," (2014), "Bloodmoney" (2011), "The Increment" (2009), "Body of Lies" (2007), "The Sun King" (1999), "A Firing Offense" (1997), "The Bank of Fear" (1994), "SIRO" (1991), and "Agents of Innocence" (1987). "Body of Lies" was made into a 2008 Ridley Scott film starring Leonardo DiCaprio and Russell Crowe.
Ignatius joined The Post in 1986 as editor of its Sunday Outlook section. In 1990 he became foreign editor, and in 1993, assistant managing editor for business news. He began writing his column in 1998 and continued even during a three-year stint as executive editor of the International Herald Tribune in Paris. Earlier in his career, Ignatius was a reporter for The Wall Street Journal, covering at various times the steel industry, the Departments of State and Justice, the CIA, the Senate and the Middle East.
Ignatius grew up in Washington, D.C., and studied political theory at Harvard College and economics at Kings College, Cambridge. He lives in Washington with his wife and has three daughters.
Honors and Awards: 2018 Finalist team, Pulitzer Prize for Public Service; 2018 George Polk Award; 2010 Urbino International Press Award; 2013 Overseas Press Club Award for Foreign Affairs Commentary; Lifetime Achievement Award, International Committee for Foreign Journalists; Legion D'Honneur awarded by the French government; 2004 Edward Weintal Prize; 2000 Gerald Loeb Award for Commentary; As The Post's foreign editor, Ignatius supervised the paper's Pulitzer Prize-winning coverage of the Iraqi invasion of Kuwait.